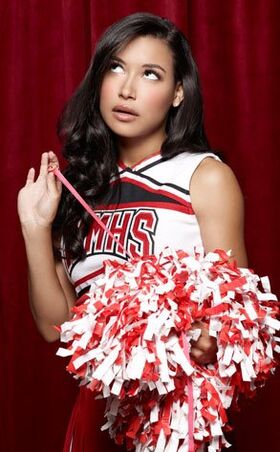 Santana Lopez is a student at William McKinley High School, a member of New Directions and a former member of the Cheerios. She became captain of the Cheerios after Quinn Fabray was kicked off the squad due to her pregnancy, but lost the position in season two, when Quinn informed Coach Sue Sylvester of Santana's breast augmentation surgery. In The Sue Sylvester Shuffle, Santana quits the Cheerios because she does not approve of Sue shooting Brittany out of a cannon as part of the cheerleading routine, and Sue made her choose between glee club and cheerios.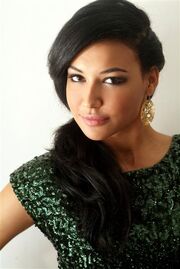 Though her history of relationships is with a series of male characters, she is a lesbian and is in love with her best friend,
Brittany Pierce
, with whom she previously maintained a 'friends-with-benefits' arrangement.
Santana is portrayed by actress Naya Rivera.
Photos